Wedding Ready Smile
Welcome to our virtual practice. We hope to help to see the essence of what we want to deliver to all our wonderful patients. We will listen to you and work with you to offer the dentistry you desire with a personal touch that will keep you smiling long after you leave our premises. You will the difference for yourself.
Using the latest proven techniques, high tech equipment and materials, Dr.Vijita Mehta and her team treats the entire family- children, adults' teenagers and seniors. Welcome to an extraordinary experience in the dental care with an exceptional cosmetic dentistry services.
Achieve a picture perfect smile for your big day. Your shoes may be discreetly covered by your dress and you may choose jewelry with elegant simplicity, but you can be sure your smile will take center stage for every minute of the wedding and reception.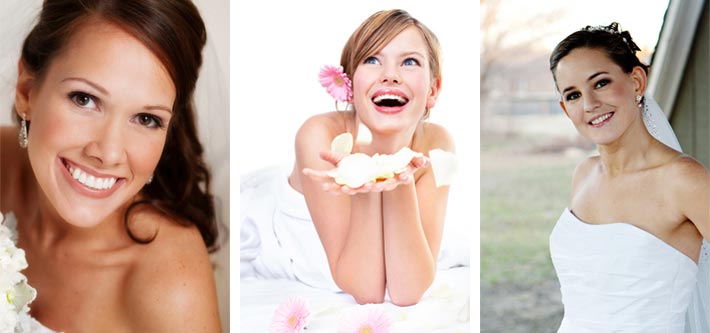 Let us help to achieve a smile you'll be happy to show off with our range of cosmetic dentistry procedures:
Which type of bride are you?
Which type of groom you are?
Take the advantage of our special offers:
BRIDES:
GROOMS: